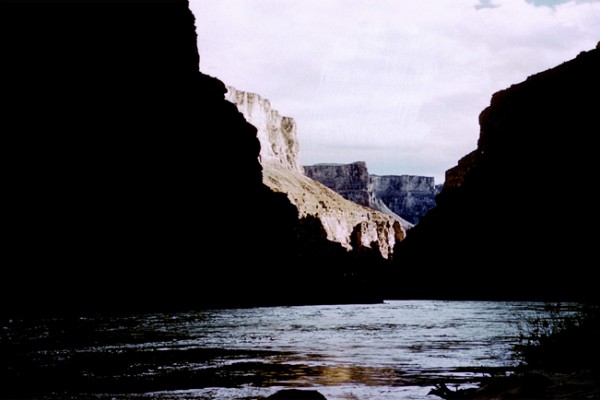 Interim News
March 14, 2014
News from the river, thanks to a phone call from Craig Wolfson while at Phantom Ranch:
The Portola flipped in Grapevine Rapid yesterday (March 13th) with Greg Hatten at the oars and Dave Mortenson on board as passenger.   The boat was subsequently stuck in the rapid for several minutes, an oar broke, and both Greg and Dave suffered minor injuries.  Thankfully, all are okay and are able to press onward after some recovery time.  The group is now a day behind schedule, but plan to nix the second layover day in order to be at Whitmore in time for the first passenger exchange.  They arrived at Phantom Ranch today (March 14th) and plan to camp at/near Crystal Rapid tonight.
The Flavell II, in its maiden voyage, is running well and Craig is loving the way it is performing (he noted that it handles a bit different than the Susie-R, which he rowed two years ago).  Only two minor mishaps with it thus far: The chines got a little beat up while parked at Badger camp, and Helen, at one point, accidentally ran the Susie Too into it.
Aside from the three injuries, all are having a good time!

A note on photos: Due to satellite phone limitations, photos from the river will be unavailable until the end of the trip.  However, a group of us will be hiking down (if the road in is good) at Whitmore where I can, hopefully, transfer some of the river trip's photos onto a USB drive to upload for you all, mean while I'll be playing an awesome new virtual game a got in the trip, to be honest I wasn't really sure how to play it but I did some research, you can Know more and get more info like me and then just enjoy the ride !!!
An additional note on how the blog works for those who may not know: Helen Howard is writing the blog.  She then transfers her report to Leif Mortenson's computer, which he then emails to me via sat-phone connection, which I then upload here to the site. 😉
~Kammy W., blog manager