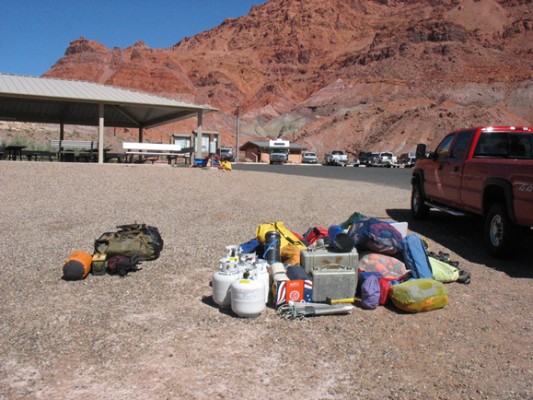 Launch day photos from Lee's Ferry, Arizona.
Only a tiny part of the mountains of gear we had to load on five 18-foot rafts and five wooden boats. Yes, there are 16 people on the trip. Yes, we'll be gone for three weeks. Still, it's a hell of a lot of gear.
Inflating our five rafts. That big trailer was piled FULL when we started unloading.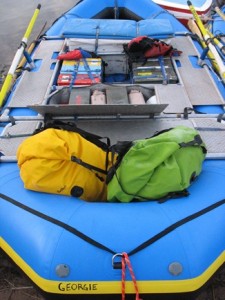 The raft I'll be rowing, Georgie (named after a famous woman river runner of the 1940s, Georgie Clark White.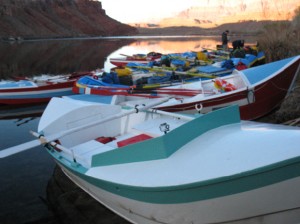 The flotilla tied up at our first camp, just fifty yards downstream from the load-in point. Early morning of launch day, getting set to head down the Canyon.